CLOSED UNTIL 1 May 2020: William and Evelyn De Morgan: 'Two of the Rarest Spirits of the Age'
The Laing Art Gallery is closed from 19 March to 1 May 2020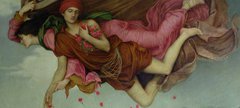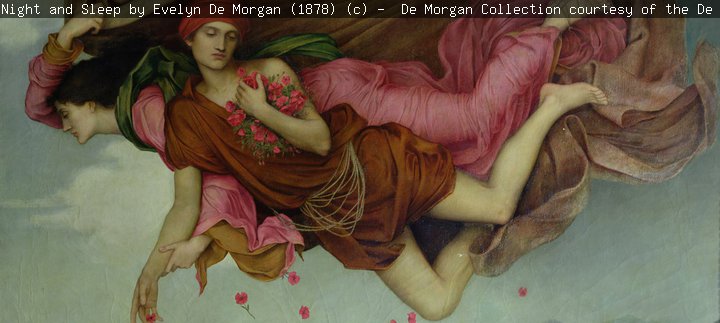 The Laing Art Gallery is closed from 19 March to 1 May 2020
Opening hours
| | |
| --- | --- |
| Monday - Saturday | 10am-4.30pm |
| Sunday | Closed |
| Bank holidays | Closed |
Admission:
| | |
| --- | --- |
| Full price (with donation) | £10 |
| Full price (without donation) | £8 |
| Concessions* | £7.20 |
| Family** | £16 |
| Multi-visit | £15.20 |
| Member*** | £4 |
| Multi-visit member | £9.60 |
| 12 and under | Free |
Free for Max Card holders, members of NMDC and Museum Association and exhibition lenders
*Concessions include senior citizens (65+), 12-18 year olds, students, registered unemployed, disabled people (plus free entry for one carer).
**Two adults and two 12-18 year olds or one adult and three 12-18 year olds.
***Membership discount applies to Friends of the Laing, Art Fund members and Laing Exhibition Partners.
To be eligible for discounts you must show proof of age/status/membership
Booking:
No need to book tickets in advance. Purchase on the day from the Laing shop.
Following new advice in response to the COVID 19 pandemic and in line with other cultural organisations, we have taken the difficult decision to close the Laing Art Gallery from 5pm on Wednesday 18 March.
This is provisionally until 1 May 2020 but we will be reviewing the situation and updating if anything changes.
Please sign up to our emails at mustseemuseums.org.uk and check our social media channels and website so we can keep you up to date with what's going on.
Thank you for your support and understanding at this challenging time. Stay well and we look forward to welcoming you back in due course.
---
Sir Edward Poynter, President of the Royal Academy, described married couple William and Evelyn De Morgan as 'two of the rarest spirits of the age'.
William De Morgan was undoubtedly the most intriguing and inventive ceramic designer of the late Victorian period. He was life-long friends with William Morris and Edward Burne-Jones and created stunning arts and crafts tiles and ceramics to complement their fashionable designs for interiors. William was the son of a mathematician and had a classical art training at the Royal Academy School. As a result, he always underpinned his elaborate designs with geometric structures, borrowed from medieval design and Islamic art. These complex influences on his art are explored in this exhibition.
In 1887, William married professional artist Evelyn Pickering. Her remarkable paintings bear the influence of early Italian Renaissance art as well as that of her Pre-Raphaelite contemporaries, yet have a distinctive style. Her unique paintings also projected her political concerns. She was deeply affected by the outbreak of the First World War, and created many pictures in response to the conflict. This exhibition showcases her peace paintings and the preparatory drawings she made for them, giving an overview of her working process and ideals.
This exhibition explores the exceptional work created by this pair of very different and equally intriguing 19th/20th century British artists.

The exhibition has been produced by the De Morgan Foundation.
Image: The Captives, Evelyn de Morgan c.1915 © De Morgan Collection, courtesy of the De Morgan Foundation