Weddings at the Laing
We propose something a little different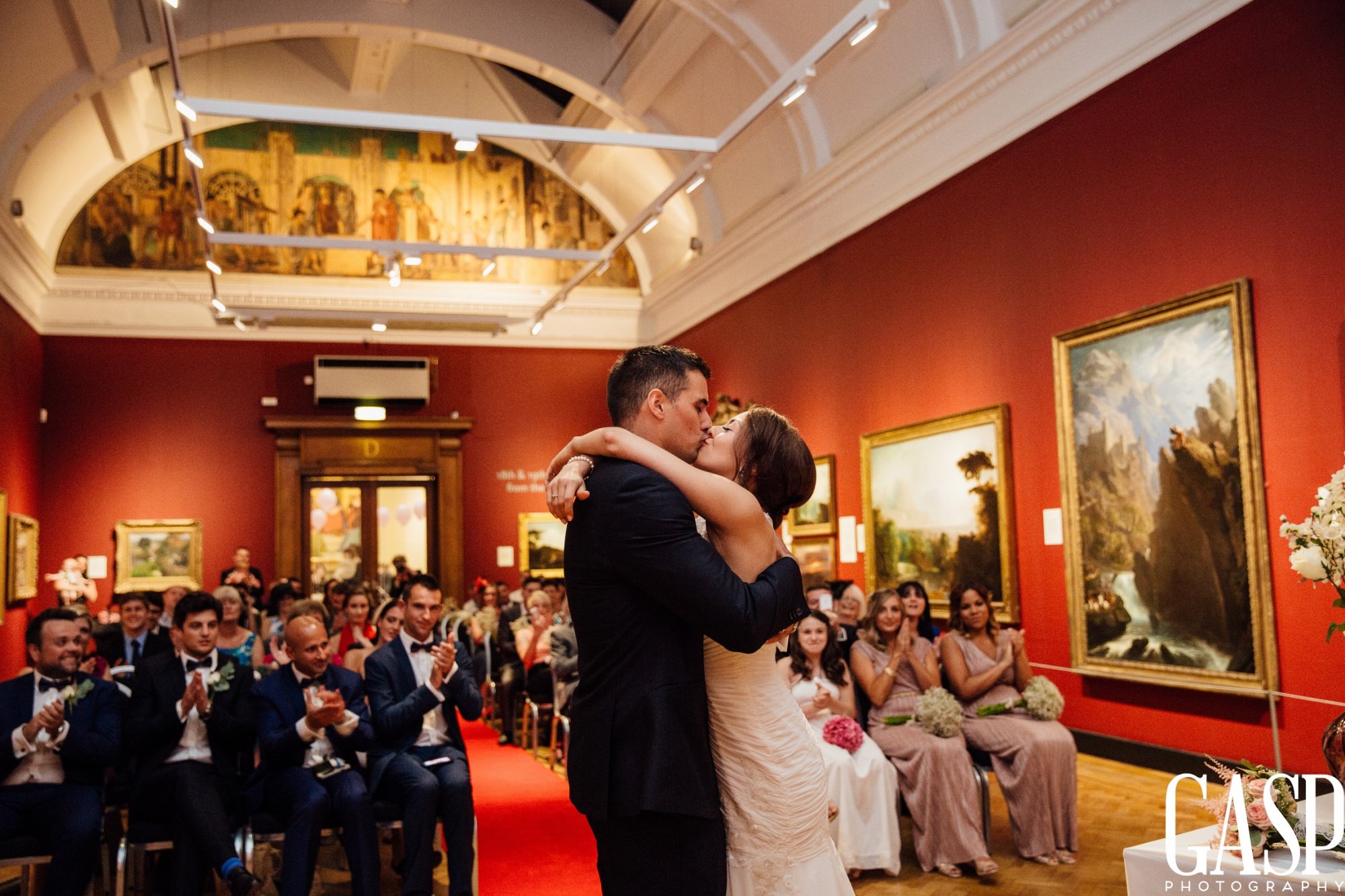 Photo by GASP Photography - wedding at the Laing Art Gallery

The Laing Art Gallery makes a sophisticated and alternative North East wedding venue for weddings and civil partnership ceremonies.
All of the Laing's galleries are licensed to hold civil ceremonies, and with a capacity of 80 guests, are ideally suited to an exclusive and intimate occasion.
Couples also have the opportunity to host their drinks reception in one of our elegant galleries and to hold their wedding breakfast alongside our beautiful Burne Jones stained glass window.
A variety of spaces are available for your ceremony, including the stunning 18th and 19th Century Gallery. This gallery houses works by world renowned artists including William Holman Hunt, Joshua Reynolds, Thomas Gainsborough and Gauguin, and can accommodate up to 80 guests.
For couples choosing to stay with us, or join us, for their reception, the Marble Hall is an excellent location for drinks and canapés, whilst the Laing café, with its magnificent marble statue, offers a sophisticated backdrop for a stylish wedding breakfast.
Please contact us for more ideas and information on making your wedding at Laing Art Gallery an unforgettable experience.
For further information call 0844 856 1074 or email events@twmuseums.co.uk and state that you'd like more information about weddings at the Laing Art Gallery.
Download our new weddings brochure (pdf, 3MB).
You can visit our weddings website here or you can find out about hiring our other museums and galleries here.