About the Laing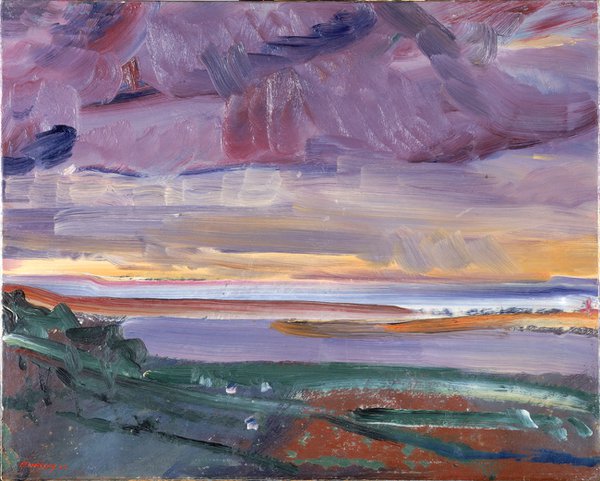 Sunset, The Bay, North Devon, Bomberg

The funds to build the Laing Art Gallery were provided by Alexander Laing, a Newcastle businessman who had made his money from his wine and spirit shop and beer bottling business.
The gallery was founded in 1901.
Alexander Laing didn't leave any paintings or other art to the Gallery. He said that he was confident "…that by the liberality of the inhabitants [of Newcastle] it would soon be supplied with pictures and statuary for the encouragement and development of British Art".
The gallery today is home to an internationally important collection of art, focusing on British oil paintings, watercolours, ceramics, silver and glassware.
The Laing Art Gallery holds regularly changing exhibitions of historic, modern and contemporary art, and events including artist and curator talks and family activities.
On the ground floor of the Laing is the Northern Spirit gallery which displays outstanding artwork and objects produced locally by people including Thomas Bewick, Ralph Hedley and John Martin. You can also see Newcastle silver, glass and ceramics on show.
Also on the ground floor is the shop, café, learning space, under fives' area and the beautiful Marble Hall, which is occupied by artworks by Henry Moore and Turner Prize nominee Paul Noble.
Upstairs is the 18th and 19th century display, including internationally important paintings by John Martin, Paul Gauguin and Burne-Jones. This is also where we display William Holman-Hunt's pre-Raphaelite masterpiece Isabella and the Pot of Basil.
Our guidebook includes more information about the Laing and its collections.