Glenn Brown: Fantasy Landscapes, Portraits and Beasts
New works by the artist shown alongside his own rehang of the Laing's collection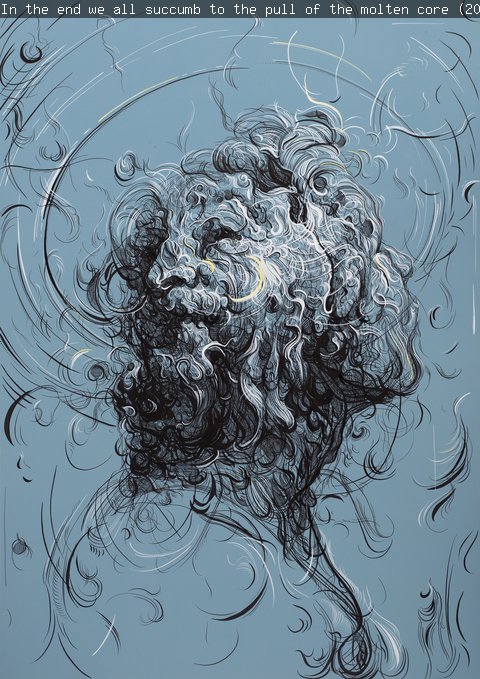 Opening times
| | |
| --- | --- |
| Monday | Closed (except bank holidays) |
| Tuesday | 10am - 5pm |
| Wednesday | 10am - 5pm |
| Thursday | 10am - 5pm |
| Friday | 10am - 5pm |
| Saturday | 10am - 5pm |
| Sunday | 2-5pm |
Please note, due to a wedding taking place on Saturday 29 September, this exhibition will be closed all day, except between the hours of 10am-12pm. Many thanks for your understanding.
Donations are welcome, free entry. No booking required.
In 2017, the Laing Art Gallery was the first recipient of the Contemporary Art Society's 'Great Works' scheme. A spectacular work by Glenn Brown was gifted to the collection, and this exhibition will continue to build on the Laing's relationship with the artist.
Glenn Brown was born in nearby Hexham and is one of the most renowned British artists working today. Known for the use of art historical references in his paintings, Brown appropriates images changing their shape, form, colour, and dimension, traversing artistic time zones from the Renaissance, Baroque and Rococo through to Impressionism, Expressionism and Surrealism and referencing artists such as Jean Louis Fragonard, Salvador Dalí and John Martin - who was also born in the north east.
This exhibition will feature new works created by Brown, shown alongside his own arrangement of pictures and sculptures selected from the Laing collection with a small number of loans from private lenders and the Hatton Gallery, Newcastle University. Supported by the Friends of the Laing Art Gallery.
The artwork In the end we all succumb to the pull of the molten core by Glenn Brown was kindly donated to the collection as part of the Contemporary Art Society's Great Works scheme, with the support of the artist and the Sfumato Foundation.
A note to visitors:
After artist Glenn Brown's display of the Laing collection closes on 21 October, it will be replaced by two collection displays on the first floor. From 3 November, Dressed to Impress, portraits from the collection, opens. Another big new display will open on 17 November, featuring favourite pictures by artists such as William Holman Hunt and John Martin. We apologise that these paintings will be off display for a few weeks in the interim. This is due to the demands of the installation of new exhibitions. Please note also that Burne-Jones' Laus Veneris will be away from the Laing after the Pre-Raphaelite Qualities display closes on 2 September, as it is part of Tate's prestigious Edward Burne-Jones exhibition at Tate Britain. During the changeover period for the Gallery collections displays, there is still the opportunity to see many important pictures, sculptures and decorative arts in Northern Spirit on the ground floor, including art by John Martin, Ralph Hedley, and Victor Pasmore. If you are hoping to see a particular work of art, please contact the gallery to check if it is on display.