Online exhibition: Portrait Challenge
About the portrait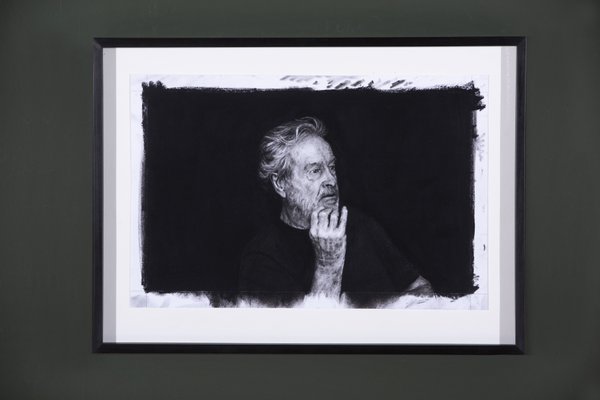 A portrait of acclaimed film director Sir Ridley Scott by Nina Mae Fowler is on show at the Laing Art Gallery. The portrait is on loan from the National Portrait Gallery, London as part of its COMING HOME project, which sees portraits of iconic individuals being loaned to places across the UK with which they are most closely associated. You can read more about the portrait here, or for more information about our learning programme, watch the video below:
Portrait Challenge: Sir Ridley Scott

Through schools, young people aged 12-18 were invited to take part in our Portrait Challenge. The challenge was to create a portrait in response to one of the three themes, including: At Home (look close); Coming Home (look out); and Thinking of Home: (look in). Below are the works that have been submitted in response to these themes. We hope you enjoy viewing them!
#PortraitsComingHome
Image caption: "29:04:37" (Sir Ridley Scott) by Nina Mae Fowler, 2019 © National Portrait Gallery, London. Photo credit: Colin Davison
---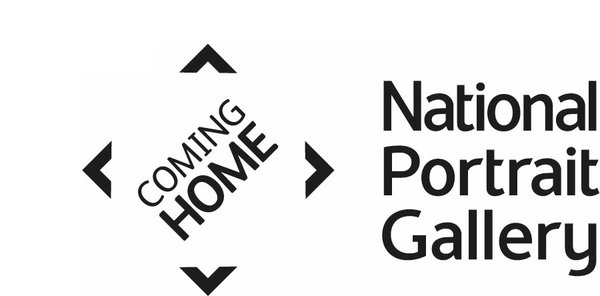 Jesmond Park Academy

Ant and Dec

Jesmond Park Academy

Portrait of Artemisia Gentileschi by Skye

Jesmond Park Academy

Image description

Jesmond Park Academy

Tree frog

Jesmond Park Academy

Shark

Jesmond Park Academy

Starry night sky with cat

Jesmond Park Academy

Portrait

Jesmond Park Academy

Portrait number 8

Jesmond Park Academy

Eyes

Jesmond Park Academy

Portrait

Jesmond Park Academy

George's portrait, by Ben

Jesmond Park Academy

Portrait

Jesmond Park Academy

Portrait

Jesmond Park Academy

by Jack

Jesmond Park Academy

Guinea pig

Jesmond Park Academy

Portrait

Jesmond Park Academy

Portrait

Jesmond Park Academy

Dog in window

Jesmond Park Academy

Portrait drawing

Jesmond Park Academy

Portrait

Jesmond Park Academy

Portrait

Jesmond Park Academy

Girl portrait

Jesmond Park Academy

Cat drawing

Jesmond Park Academy

Piglet

Jesmond Park Academy

Rain portrait of my mum, by Gabriel

Jesmond Park Academy

Dog portrait

Jesmond Park Academy

Charcoal drawing

Jesmond Park Academy

Giraffe

Jesmond Park Academy

Dog portrait

Jesmond Park Academy

TD portrait

Jesmond Park Academy

Pencil portrait

Jesmond Park Academy

Walking in the fresh air

Jesmond Park Academy

City landscape

Jesmond Park Academy

Springer spaniel

Jesmond Park Academy

Earth worm

Jesmond Park Academy

Charcoal drawing

Jesmond Park Academy

Portrait

Jesmond Park Academy

by Daisy

Jesmond Park Academy

Pets Netflix Family

Jesmond Park Academy

Lulu the cat

Jesmond Park Academy

Watercolour cat

Jesmond Park Academy

Pencil drawing

Jesmond Park Academy

Face shield and mask

Jesmond Park Academy

Portrait

Jesmond Park Academy

Butterfly

Jesmond Park Academy

Portrait

Jesmond Park Academy

Portrait

Jesmond Park Academy

Girl portrait

Jesmond Park Academy

Kobe Bryant

Jesmond Park Academy

Spaniel
Jesmond Park Academy

At Home

Jesmond Park Academy

Paws

Jesmond Park Academy

Look In

Jesmond Park Academy

Portrait

Jesmond Park Academy

Portrait

Jesmond Park Academy

Look Out

Jesmond Park Academy

Portrait with mask

Jesmond Park Academy

Stag

Jesmond Park Academy

Portrait

Jesmond Park Academy

Coming Home

Jesmond Park Academy

Portrait

Jesmond Park Academy

Portrait

Jesmond Park Academy

Look Out

Jesmond Park Academy

Rainbow

Jesmond Park Academy

Portrait

Jesmond Park Academy

Look in

Jesmond Park Academy

Portrait

Jesmond Park Academy

The Cat
Home Education

Portrait, by Zelda age 15

Home Education

Harry's Style by Niamh, age 11

Home Education

by Simone, aged 15

Home Education

Home is where love begins and memories made, by Jesdina age 12

Home Education

by Sophie, age 13

Home Education

I pray you will return home safely by Grace, age 16

Home Education

Heading Home by Remy, age 16

Home Education

Edith's drawing
Kings Priory School

by Ruby, Year 8

Kings Priory School

by Jacob, Year 8

Kings Priory School

by Olivia, Year 8

Kings Priory School

by Ava, Year 8

Kings Priory School

by Laura, Year 8

Kings Priory School

by Scarlett, Year 8

Kings Priory School

by Bella, Year 8

Kings Priory School

by Archie, Year 8

Kings Priory School

by Beth, Year 8
Mowden Hall

by Tasha, Yr3

Mowden Hall

by Birdie, Yr 6

Mowden Hall

by Eleanor, Yr 5
Newcastle District Scouts

Coming Home, by Jack

Newcastle District Scouts

Thinking of Home, by Daisy

Newcastle District Scouts

Coming Home, by Jack

Newcastle District Scouts

'my mam, she smells of cuddles', by Lucy

Newcastle District Scouts

At Home, by Owain
Sacred Heart High School

Looking

Sacred Heart High School

Looking Out

Sacred Heart High School

Looking In

Sacred Heart High School

Flower

Sacred Heart High School

Portrait

Sacred Heart High School

Portrait

Sacred Heart High School

Portrait

Sacred Heart High School

Looking Closer Portrait

Sacred Heart High School

Looking Closer

Sacred Heart High School

Portrait

Sacred Heart High School

Looking Home
South Tyneside College

Coming Home - Looking Out, by Ellie
Debenham High School

Snowy landscape scene, by Oliver (Year 9)

Debenham High School

Street scene, by Peter (Year 9)

Debenham High School

Looking out, by William (Year 9)