Yevonde: Life and Colour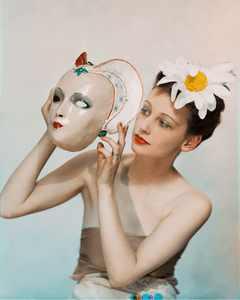 Admission charges apply:
| | |
| --- | --- |
| Full price (with donation) | £10 |
| Full price (without donation) | £8 |
| Concessions* | £7 |
| Multi-visit | £18 |
| Member** | £4 |
| Multi-visit member | £10 |
| 21 and under | Free |
Free for Max Card holders, members of NMDC and Museum Association and exhibition lenders
*Concessions include senior citizens (65+), students, registered unemployed, disabled people (plus free entry for one carer).
**Membership discount applies to Friends of the Laing, Art Fund members and Laing Exhibition Partners.
To be eligible for discounts you must show proof of age/status/membership
Purchase your tickets on the day, no need to pre-book.
A new exhibition showcasing the ground-breaking work of 20th century British photographer Yevonde will be shown at the Laing Art Gallery. Yevonde: Life and Colour was organised by the National Portrait Gallery, London.
Yevonde Middleton, also known as Madame Yevonde or simply Yevonde (1893-1975), was a London-based photographer whose work focused on portraits and still lives. She was introduced to photography through her involvement with the suffragette cause and she was committed to colour photography when it was not considered a serious artistic medium. Yevonde's work often integrated elements of Surrealist iconography, humorous still life compositions, and models in tableaux.
This exhibition is the largest ever showcase of the artist's work with over 150 works, including 25 newly discovered photographs. Yevonde was a pioneer of colour photography in the 1930s and is known for her portraits, commercial commissioned work, and still lives, which she produced throughout her sixty-year career. Her portraits include some of the most famous faces of the time, including George Bernard Shaw, Vivien Leigh, John Gielgud, and Princess Alexandra. Her breadth of work and use of colour technique, including her experimentation with solarisation and the Vivex colour process, marks her as a trailblazer in the history of British portrait photography. She was also the first person in Britain to exhibit colour photographs.
Image credit: Mask (Rosemary Chance) by Yevonde (1938, printed 2022-3), purchased with support from the Portrait Fund, 2021 © National Portrait Gallery, London