CURRENTLY CLOSED: Watercolour at War
This is a historic exhibition. It is no longer available to visit and this page is only retained as a record of the previous event. For current and future exhibitions, visit our
What's On
page.
The Laing Art Gallery is currently closed due to the COVID-19 pandemic.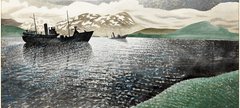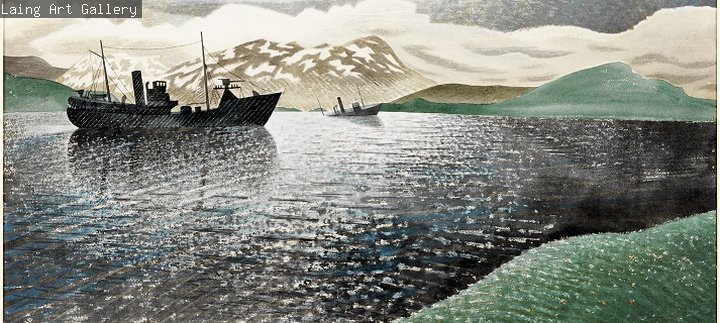 Until 20 June 2020 (historic exhibition)
Following new advice in response to the COVID 19 pandemic and in line with other cultural organisations, we have taken the difficult decision to close the Laing Art Gallery from 5pm on Wednesday 18 March.
This is provisionally until 1 May 2020 but we will be reviewing the situation and updating if anything changes.
Please sign up to our emails at mustseemuseums.org.uk and check our social media channels and website so we can keep you up to date with what's going on.
Thank you for your support and understanding at this challenging time. Stay well and we look forward to welcoming you back in due course.
---
Watercolour at War is the first in a series of exhibitions that critically examine why artists have chosen to use watercolour. During the First and Second World Wars, war artists used watercolour out of necessity. The medium is portable, adaptable and quicker-drying than oil paint meaning that they could work at speed to capture what was happening around them.

The exhibition focuses on the Second World War and the interwar period in Britain. It also highlights wartime printmaking through the Artists International Association (AIA) Everyman Prints.
The series is inspired by the Laing's recent acquisition of Edward Burra's Landscape with Red Wheels (1937-9). Due to suffering from rheumatoid arthritis and a debilitating blood disease, Burra struggled to work upright at a canvas and instead chose to work flat on a table in watercolour. To this end, Burra achieved a vibrant opacity that is rarely captured through the medium.
Image: Norway by Eric Ravilious, 1940 © Laing Art Gallery