The Crystal Gaze by Ursula Mayer
This is a historic exhibition. It is no longer available to visit and this page is only retained as a record of the previous event. For current and future exhibitions, visit our
What's On
page.
Part of The Enchanted Interior exhibition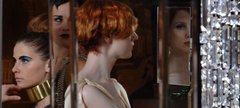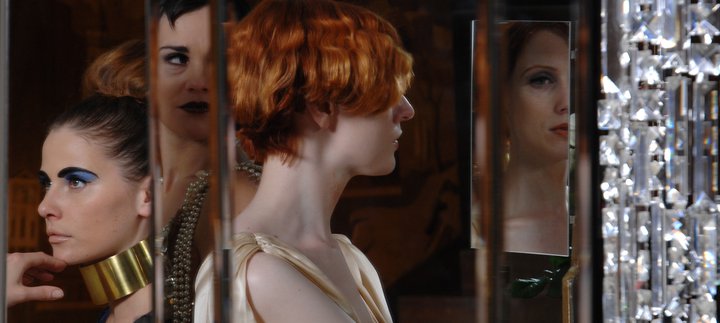 Until 22 February 2020 (historic exhibition)
This film forms part of The Enchanted Interior, an exhibition which traces the motif of the interior as a 'gilded cage' where women may be confined, exploring how this idea was crystallised in the work of nineteenth-century artists, as it haunts the work of twentieth-century artists, and as it is itself captured and rethought by contemporary artists who seek to expose and escape its sinister implications.
The Crystal Gaze is by Austrian-born artist Ursula Mayer, who was the 2014 winner of the prestigious Derek Jarman Award for experimental film. It follows three actors – each impeccably dressed in 1920s costume – as they languorously move through the Art Deco splendour of London's Eltham Palace in a dreamlike exploration of the relationship between living inhabitants and their built environment.
The title of the work is evocative of prophetic visions, alluding to the use of crystals as a form of divination or seeing into the future. However, in this context, the crystals the women gaze into are mirrors, which distort their reflection so that their bodies become exquisitely framed but fragmented images to be enjoyed by onlookers.
Featuring dialogue that alludes to desire, fame, possession and abandon, the slow movements of the camera and the soft piano music create a seductive cinematic image that suggests female subjectivity entrapped in artifice, whilst the timeline of the film alternates between past and present, catching the actors in a never-ending loop of looking and being looked at. Although surrounded by excessive elegance, the women appear discontent, as if captives in this sensual scene, enchanted by their own gaze.
Please note that this film can be viewed free of charge, however tickets for admission to the full exhibition must be purchased in the Laing shop.
Image: Film still from The Crystal Gaze. Courtesy: Ursula Mayer. Photo by Tim Brotherton.