Newcastle in Watercolours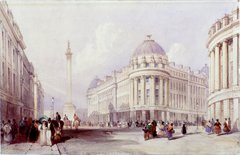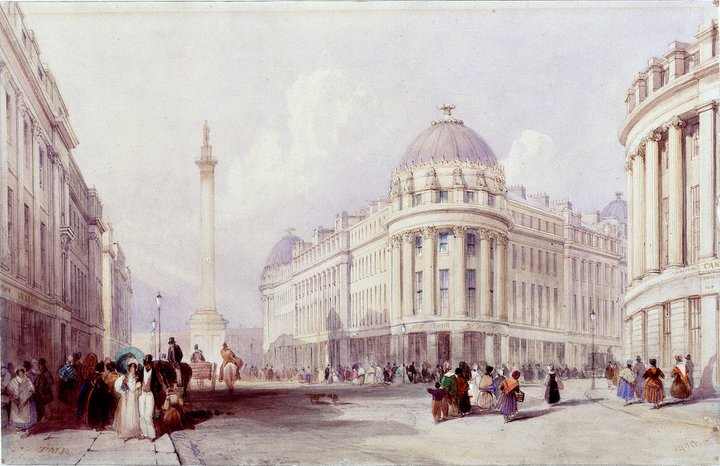 Donations welcome, free entry

Barbour (watercolour) gallery
The watercolours and drawings on display open a window on the changing character of Newcastle over the centuries and the lives of people in the past. A keelman, a pitman, shipbuilders, street sellers and builders' labourers all feature. Entertainments include skating on the frozen Tyne, a rowing race and a football game.
Panoramic views and street scenes show how Newcastle changed from a small, medieval walled town to an important industrial 19th-century city. The developer Richard Grainger created a new city centre of grand Neo-Classical buildings, revealed in a series of views.
Originally, the heart of Newcastle had been the Quayside. However, a terrifying inferno devastated both sides of the river in 1854, depicted in what seems to be an eye-witness record. Rebuilding took more than 30 years. After a period of decline in the 20th century, the Quayside has been regenerated in recent times, seen in a colourful image of a waterfront hotel.
Newcastle's identity is linked to the Tyne and its bridges. Pictures on show include the old Tyne Bridge, the impressive High Level Bridge of 1849, and the innovative Swing Bridge of 1876. More recently, an atmospheric view depicts the 20th-century Tyne Bridge, an instantly recognisable symbol of the city.
Artists include TM Richardson, JW Carmichael, William Bell Scott, John Dobson, John Storey, Byron Dawson, and contemporary artist Angela Hughes.

---
'Grainger Street, Newcastle upon Tyne', 1838, by the artist Thomas Miles Richardson (Snr.)