Liquid Light: Painting in Watercolours
This is a historic exhibition. It is no longer available to visit and this page is only retained as a record of the previous event. For current and future exhibitions, visit our
What's On
page.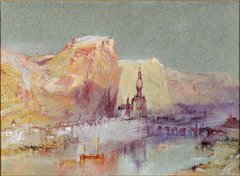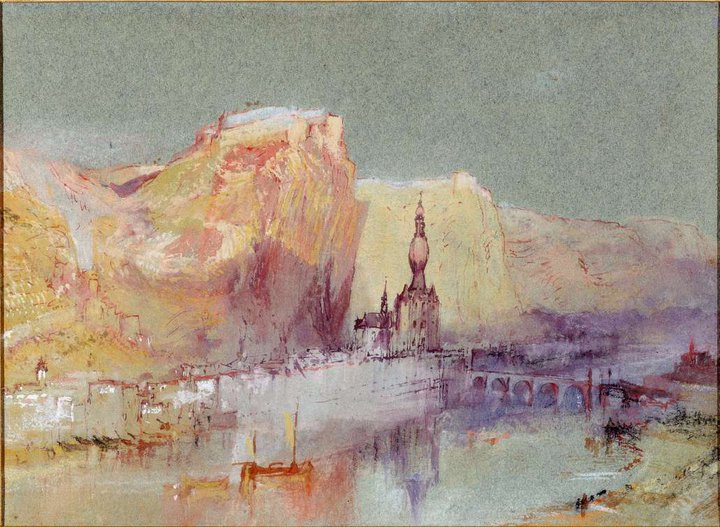 Until 13 August 2022 (historic exhibition)
As featured in The Guardian, The Times, Luxe Magazine, Get Into Newcastle, Museum Crush, Northern Soul, and The Journal.
---
Featuring approximately 200 works from more than 170 artists, this large exhibition features the Laing Art Gallery's nationally significant collection of watercolours, spanning more than three centuries of art. The show includes important pictures from the 'golden age' from about 1780 to 1880, when British watercolours became established as an influential art movement, admired in Europe.
Landscape painting was the initial focus of this, with artists achieving pictures than glowed with light or recreated the sensation of weather, generating drama and emotion. Artists developed sophisticated techniques for handling both transparent and opaque watercolours, aided by an expanding range of paint colours. Increasingly, watercolourists travelled around Britain and abroad, recording landscape vistas, town views and novel sights.
The pre-eminent watercolourist JMW Turner is represented by several pictures, and his influence can be seen in pictures by many artists of his own generation and beyond. Watercolours in the exhibition also reflect the ideas and pictorial styles of the major 19th and 20th-century art movements, as artists experimented with this immensely versatile medium. Today, many artists are still drawn to the expressive potential of watercolours, whether used alone or in combination with other media.
In this exhibition, the Laing's collection is complemented by loans from Tate; Arts Council Collection, London; Shipley Art Gallery, Gateshead; and Sunderland Museum & Winter Gardens.
Featured artists include William Turner, John Sell Cotman, Thomas Girtin, Anne Redpath, Nerys Ann Johnson, Helen Allingham, Marie Spartali-Stillman, Edward Burne-Jones, Arthur Melville, Tracey Emin, David Hockney, Bridget Riley, Edward Burra, Jennifer Durrant, plus many others.
Watch a digital preview below:
---
Dinant sur Meuse, 1839, by the artist Joseph Mallord William Turner (RA) (1775-1851) / Laing Art Gallery