Echoes of Abstraction II and The Bottomless Pit of Outros
This is a historic exhibition. It is no longer available to visit and this page is only retained as a record of the previous event. For current and future exhibitions, visit our
What's On
page.
A partnership exhibition with The NewBridge Project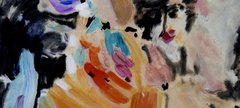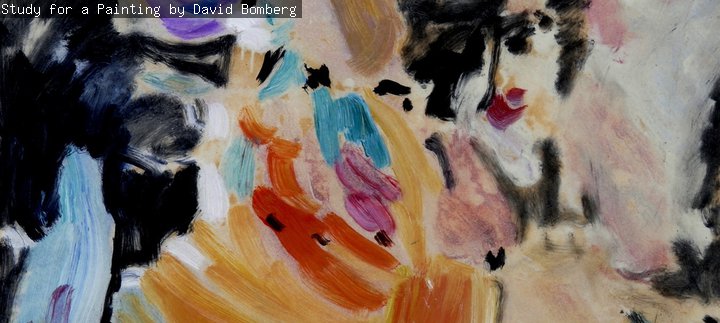 Until 20 August 2017 (historic exhibition)
We have teamed up with The NewBridge Project to create an interdisciplinary exhibition inspired by the legacy of abstract art.

The exhibition will bring together newly commissioned work by NewBridge artists Jamie Cook, Adam Goodwin, James Pickering and Paul Trickett, alongside highlights from the Laing Art Gallery's modern and contemporary painting collection.
Collection works featured in the exhibition will chart the gradual shift from representation to abstraction, arguably one of the most influential artistic developments of the twentieth century. More recent works illustrate how, to this day, abstraction is used to various degrees, from relatively minor formal alterations in otherwise realistic works, to completely abstract compositions in which the painting bears no resemblance to the real world. Highlight works include paintings by Francis Bacon, David Bomberg, Patrick Heron, Chris Ofili, Prunella Clough, Ben Nicholson, Mark Gertler and Frank Auerbach. The exhibition was inspired by a recent collection display at the gallery entitled Echoes of Abstraction, which was well-loved by visitors.
Contemporary artists Cook, Goodwin, Pickering and Trickett join forces as The Occasion Collective to experiment with notions of reality and the natural and artificial worlds, bringing together art and technology. In response to the Laing's collection works and the theme of abstraction's long legacy they will make a new interactive installation of sound, image, object and digital experience entitled The Bottomless Pit of Outros. This will be completed by a virtual reality rendering of the Laing's grand Edwardian gallery suites, in which works from the collection can be reimagined in an ever-changing virtual display.
The partnership between the Laing Art Gallery and The NewBridge Project has been devised with the dual aim of supporting emerging artists from the region, as well as creating a new platform for The NewBridge Project at a time of both flux and renewed ambition as they relocate to new premises at Carliol House, New Market Street. The exhibition will be accompanied by events as part of Practice Makes Practice, an artist's development programme initiated by The NewBridge Project and run by artists for artists.
This project is part of the Laing Art Gallery's contemporary commissioning programme, and has been made possible with the generous support of the Newcastle University Institute for Creative Arts Practice.