Chris Killip: The Last Ships
Photography exhibition documenting the rise and fall of the shipbuilding trade in the North East of England in the 1970s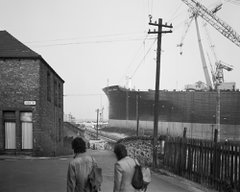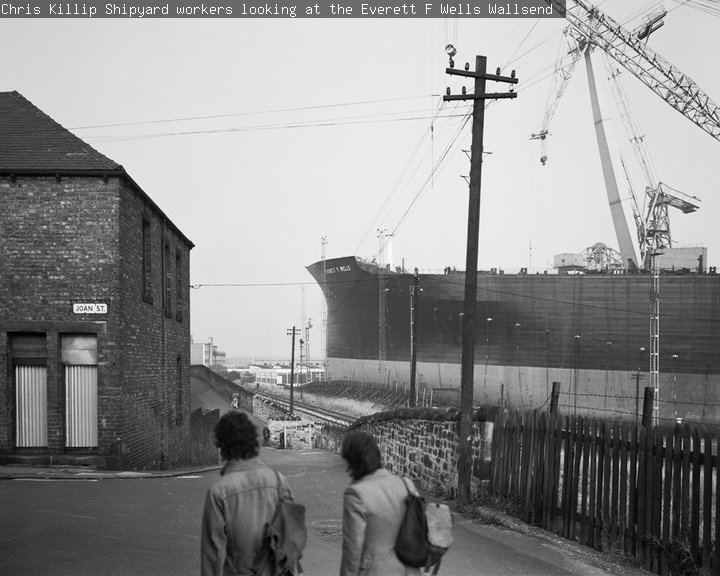 Opening Times
Monday - Saturday: 10am - 4.30pm
Closed Sundays and Bank Holidays
Donations welcome, free entry
Chris Killip: The Last Ships

Chris Killip's photographs document the lives of working people and their resilience of spirit while at the same time recording the steady decline of industrial Britain. This exhibition, drawing from his archive, includes previously unpublished photographs of shipbuilding on Tyneside. Initially coming to the North East in 1975 as the Northern Arts Photography Fellow (a two-year photography project jointly financed by Northern Arts and Northern Gas), Chris Killip lived and worked on Tyneside until 1991 when he was recruited by Harvard University to teach photography in its Visual Studies Program.
Killip was fascinated by the way huge ships and industrial cranes provided a backdrop to everyday life in Wallsend and South Shields. The ship Tyne Pride, which he photographed in 1975, was the biggest ship ever built on the river, but also one of the last. "Even then I had a sense that all this was not going to last," he says, "though I had no idea how soon it would all be gone." In an early photograph, Tyne Pride looms over children playing in the street. Only two years later, another photograph shows the same street demolished, dramatic evidence of the industry's decline. Other photographs capture the energy of the mid-1970s, with ships under construction and shipyard workers streaming out of the gates at the end of shift. Chris Killip has given this set of exhibition prints to the Laing in honour of the shipyard workers of Tyneside.
Photo: Chris Killip, Shipyard workers looking at the Everett F Wells, Wallsend.

The tanker Everett F Wells was built by Swan Hunter Shipbuilders Ltd at Wallsend, and could carry cargo of 250,000 tonnes. It was completed in August 1977, and was the last super-tanker built on the Tyne.
If you would like to know more about The Last Ships exhibition, watch our 3-minute Q&A video with Chris Killip below: