The Laing Art Gallery at home - William De Morgan film
A curator's guide to the work of William De Morgan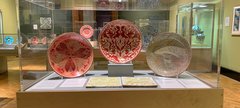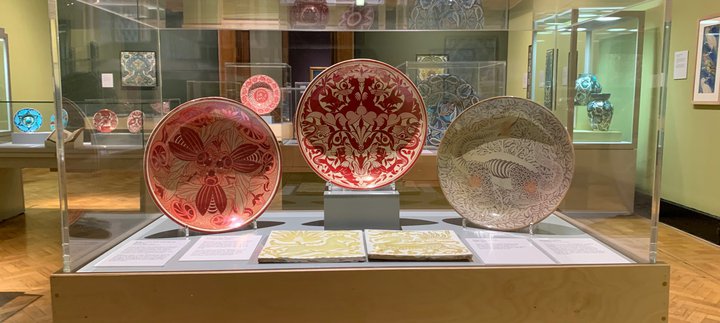 William De Morgan - a curator's guide
Join the Laing Art Gallery's Keeper of Art, Sarah Richardson, and Conservator, Ana Flynn-Young, for a guided tour of some of William De Morgan's ceramic designs in this short film.
William De Morgan was undoubtedly the most intriguing and inventive ceramic designer of the late Victorian period. He was life-long friends with William Morris and Edward Burne-Jones and created stunning arts and crafts tiles and ceramics to complement their fashionable designs for interiors. William was the son of a mathematician and had a classical art training at the Royal Academy School. As a result, he always underpinned his elaborate designs with geometric structures, borrowed from medieval design and Islamic art.
Our new exhibition, William and Evelyn De Morgan: 'Two of the Rarest Spirits of the Age', will re-open on 10 August, and be on show until 26 September 2020.