The Laing Art Gallery at home - Little Artists
Activities your Little Artists can try out at home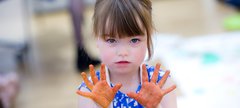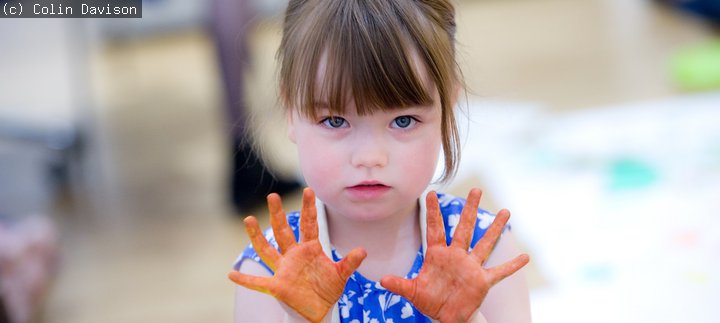 Please support our work by texting LAING 3 to give £3, LAING 5 to give £5 or LAING 10 to give £10 to 70085. Texts cost your donation plus one standard message rate. Thank you from everyone at the Laing Art Gallery.
---
While the Laing Art Gallery is closed due to the COVID-19 pandemic, we'll be sharing some activities you can try at home.
Until we can re-open, one of our team, Sarah, who helps make our Little Artists sessions happen every week, has worked with her daughter, Grace, to make a series of videos showing activities you can try at home with your own little artists. Thank you to Sarah and Grace for making these!
Week one - watch the video below to learn how to make your own John Martin-inspired painting.
Week two - make your own line picture inspired by the work of artist Colin Cina.
Week three - make a work of art inspired by Kenneth Rowntree's 'Black Painting 1'.
Week four - Grace shows how you can make a painting inspired by Nigel Henderson's 'Face at the Window I'.
Week five - make your own painting of tulips, like this one by Samuel John Peploe.
Week six - be inspired by the moon, like artist George Waterston.

Week seven - paint a seascape, like artist John Falconar Slater.
Week eight - Grace shows how you can make a lightning picture like artist Luke Clennell.