Garden Design (Part of The Garden Festival)
Buy tickets
Two afternoons of talks, tea and cake at the Laing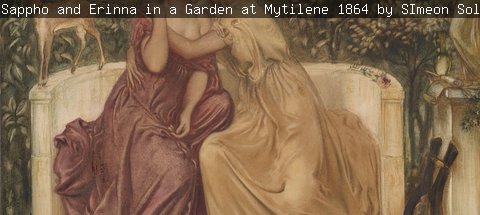 Time
1.30pm-4.50pm
Price
£25 for each part of the festival, £45 for both.
Booking
Book online or at the Laing shop.
Please note this event has been rearranged from its original date of 21 July
To complement the upcoming The Enchanted Garden exhibition, the Laing is delighted to host an afternoon of extraordinary garden design. Head gardeners from Sissinghurst and the founding members of the Embroidered Minds Collaboration (as part of the 2018 RHS Chelsea Flower Show) discuss the origins, development and future plans of these internationally renowned gardens.
Sissinghurst: Revitalising Vita : Troy Scott Smith, Head Gardener, Sissinghurst Castle Garden

Troy will tell us about the 7-year project which he and his team are carrying out to revitalise the garden at Sissinghurst Castle, bringing about a more authentically 'Vita' Sissinghurst - a celebration of beauty, romance, intimacy and emotion.
Troy Scott Smith has been the Head Gardener at Sissinghurst Castle Garden since 2013. Before his move to Sissinghurst, Troy was Head Gardener at Bodnant in North Wales, another celebrated - but very different - National Trust garden.
The Embroidered Minds Collaboration: Andrew Thomas, Sue Ridge and Julia Dwyer

Textile designer William Morris's eldest daughter Jenny developed epilepsy in 1876, carrying a huge social stigma in Victorian times. The condition was frequently concealed with sufferers hidden away and Jenny's life was immediately curtailed. Intrigued by this story author Leslie Forbes (a sufferer from epilepsy herself) decided to write fiction about what might have happened to Jenny and the Morris family.

An Artisan garden at this year's Chelsea Flower Show - The Embroidered Minds Epilepsy Garden set around the themes in the novel aimed to represent a lived experience of epilepsy, displaying a 'seizure' through structure, planting and design elements. Join graphic designer Andrew Thomas, visual artist Sue Ridge and architect Julia Dwyer about how this garden aims to raise awareness of the condition and how it remains a challenge today.