The Garden Festival - Part 1: Garden Design
Buy tickets
Two afternoons of talks, tea and cake at the Laing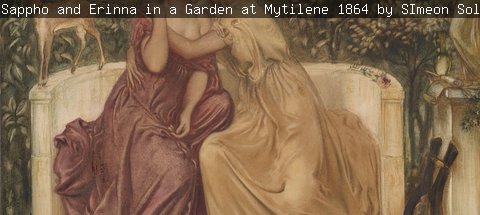 Time
1.30pm-4.50pm
Price
£25 for each part of the festival, £45 for both.
Booking
Book online or at the Laing shop.
To compliment the upcoming The Enchanted Garden exhibition, the Laing is delighted to host an afternoon of extraordinary garden design. Head gardeners from The Alnwick Garden and Sissinghurst discuss the origins, development and future plans of these internationally renowned gardens.
The Alnwick Garden: Past, Present and Future: Trevor Jones, Head Gardener, The Alnwick Garden
Trevor Jones graduated from Merrist Wood College where he studied Landscape Construction and Design. He holds a Chelsea gold medal for landscape.
After working for a landscaping company in London he returned to Scotland to work for the National Trust for Scotland. While there he established a horticultural unit at The Barony College in Dumfries.
Jones took up the post of Head Gardener at the Alnwick Garden in 2008.
Sissinghurst: Revitalising Vita : Troy Scott Smith, Head Gardener, Sissinghurst Castle Garden
Troy will tell us about the 7-year project which he and his team are carrying out to revitalise the garden at Sissinghurst Castle, bringing about a more authentically 'Vita' Sissinghurst - a celebration of beauty, romance, intimacy and emotion.
Troy Scott Smith has been the Head Gardener at Sissinghurst Castle Garden since 2013. Before his move to Sissinghurst, Troy was Head Gardener at Bodnant in North Wales, another celebrated - but very different - National Trust garden.