with Muddy Fingers Pottery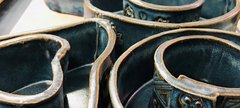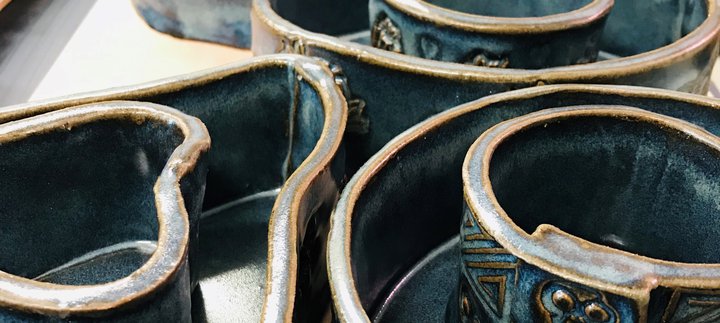 Time
1.30-4pm
Price
£35 per person
Booking
Pre-book here
Please note Muddy Fingers have a policy of no refunds or transfers so please make sure you can make the date!
Make a duo of tapas dishes with Muddy Fingers at this friendly and informal pottery session. There will be two professional tutors on hand to show you how to use slabs, stamps and templates to make your very own dishes - one large for flatbreads or crudités and one smaller for dips!

As all of the bowls will be food safe, microwave, dishwasher and oven safe, they can are ideal for a variety of uses, even for baking desserts in the oven like apple crumble! You will choose a colour glaze for your dishes, which will be dropped off around 4 weeks later at the Laing ready for their new home!
Max 20 people
Over 16's only
Suitable for beginners