Talk: Paul Nash, Cultural Landscapes and Interwar Britain
Book now
Part of the Paul Nash exhibition programme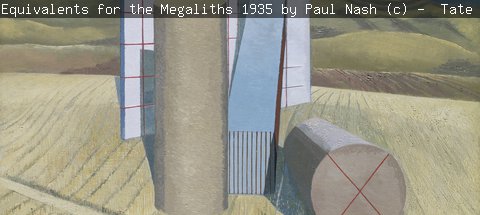 Time
12.30-1.15pm
Price
£4
Booking
Book online or at the Laing shop
Traumatised after Passchendaele in 1917, Paul Nash, like many other artists and writers in the immediate aftermath of the Great War, turned to nature for recuperation or simple escape. Landscapes as represented in the interwar period are often reassuring sites of stability, of continuity with the past. Nonetheless the countryside was a constantly evolving and complex site of modernity.
This talk will examine how works by Nash across this period register that tension between past and present in ways that speak to wider public experience, and to the anxieties of some.
Ysanne Holt is Professor of Art History and Visual Culture at Northumbria University.
---
Read our blog on Paul Nash's First World War experiences and paintings.