Magic, Mad or Modern: How to Think about Artistic Genius
Book now
A philosophical enquiry workshop inspired by Modern Visionaries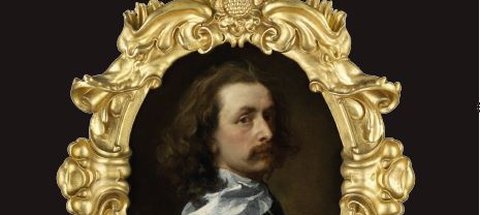 Time
1.30-4pm
Price
Free
Booking
Book online or at the Laing shop
The Modern Visionaries exhibition will be closed from 12-4pm on the day to accommodate this workshop (including setup)
What is artistic genius? Does it really exist? Is artistic genius magical, mad, modern or something else? Is great art possible without genius?
These are just some of the questions raised by the exhibition Modern Visionaries: Van Dyck and the Artists' Eye, which has at its centre the last self-portrait painted by Sir Anthony van Dyck. This workshop responds to the view that Van Dyck played a crucial role in popularising the idea of genius in British art history by positioning himself as an intellectual rather than a craftsman.
Community Philosophers Grace Lockrobin and Liz Watkins of Thinking Space will guide participants through a conversation in which we look closely at key artworks in the exhibition and consider philosophical issues around the idea of artistic genius. Over two and a half hours, we'll explore the exhibition and discuss questions that emerge from the interests of the group. There will be a break for refreshments mid-way though.
No prior knowledge of philosophy or art is needed and everyone is welcome.
Please note: This workshop will be filmed for a short video on the National Portrait Gallery website. For more information, please contact madeleine.kennedy@twmuseums.org.uk
---
Related events
This event is the second of two philosophical enquiry workshops to accompany Modern Visionaries: Van Dyck and the Artists' Eye. You are invited to attend just one or both workshops depending on your preference. Read about the first workshop on 10 May.
The workshops occur either side of a live commission by Marcus Coates, which will take place on Tuesday 23rd May, 7-8:30pm, during which the artist will invite members of a live audience to share a question that they are struggling with. It is expected that the first of the two workshops will provide an interesting way to think through a question for this purpose, and participants at this workshop will be offered a place in the audience if they wish to ask the artist a question. The second workshop will offer participants an opportunity to explore their experience of the artist's commission, in relation to the workshop's focus questions.