Late at the Laing: Inside Genius and Creativity - cancelled
A late event inspired by some of the greatest and best-loved artists of the 20th century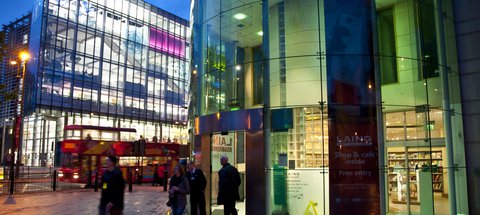 Time
6-9pm
Price
£10 per person, exhibition entry included
Unfortunately this event has now been cancelled.
Disappointed? Check out our next Late at the Laing event on Thursday 15 june - Whipple Scrumptious Food & Drink
What drives creativity? Is it genius, experimentation, or perseverance? Join us for a lively after-hours exploration of the exhibitions Modern Visionaries: Van Dyck and the Artists' Eye and Quentin Blake: Inside Stories, which offer insights into the creative minds of some of the greatest and best-loved artists of the twentieth century.
Grab a drink at the bar and enjoy after-hours tours of the galleries, live art, and hands-on activities inspired by the exhibitions.