Laing by Night: Surrealism Set Loose
Book now
Explore the Laing after-hours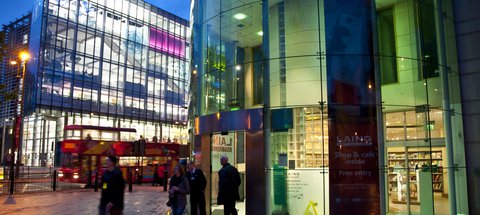 Time
7-10pm
Price
£15 per person, includes exhibition entry.
Booking
Experience the Laing like never before with an after-hours event inspired by Surrealists like Paul Nash.

Have you always fancied a darkened encounter with Isabella or a peek at Laus Veneris by torchlight? For one night only the Laing will dim the lights in the permanent collection galleries and allow you to be in control of what you see.
Visitors will be able to explore the Paul Nash exhibition through the words of the artist himself and join in some Surrealist writing games with writer James Whitman.
Fancy dress is encouraged - dress to surprise like the guests of the 1972 Rothschild Surrealist Ball or create a masked alter ego through the art of collage.
Suitable for visitors aged 16 and over.