Live Zoom workshop with Linder Sterling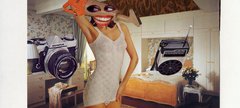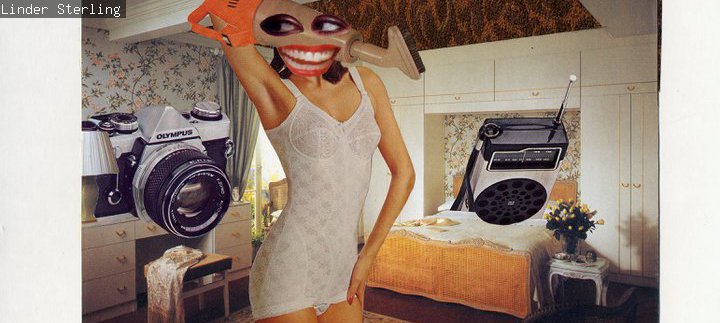 Time
10.30am - 12pm
Booking
This is a live Zoom workshop with Linder Sterling. Pre-booking and registration is essential.
For further information or to book this event, please contact zoe.allen@twmuseums.org.uk
Live Zoom workshop with Linder Sterling
Part of L-INK: The Laing and Hatton's programme for Young People (16-24yrs)
---
Linder Sterling's artistic practice incorporates photo montage, zine-making, documentary photography, music, film and more. Born in Liverpool in the 1950s, Linder was an active figure in the punk & post punk music scenes and is probably best known for the album cover art and ephemera she made for bands including Buzzcocks and Magazine. Throughout her practice she combines diverse materials to reframe familiar stories or highlight new narratives.
The Laing Art Gallery and Hatton Gallery is delighted to welcome Linder to a live Zoom conversation in which she has agreed to answer 20 questions from Zoom participants as part of an informal exploration of themes within her work.
Questions for Linder will be invited from participants as their registration for the event is confirmed.
Content warning. The exploration of gender and sexuality is fundamental to Linder's work. She uses imagery from different print materials, including pornography.
Linderism at the Hatton contains some explicit images, which some visitors may find challenging.
During the Zoom conversation dialogue which engages with these themes may occur.