'Inspired by' the Lindisfarne Gospels summer family events
Get ready for the arrival of the Lindisfarne Gospels with family events across our venues.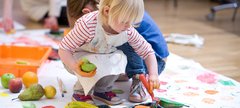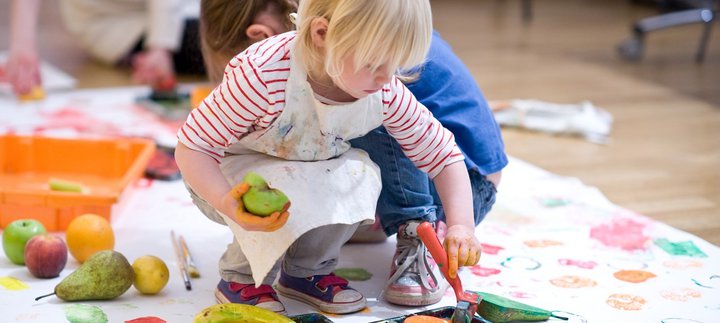 Time
See each venues specific entry
Price
Free unless otherwise stated
Booking
Drop-in unless otherwise stated
Discovery Museum, Newcastle
Discovery Days
Tuesday 26 July, 10am-12pm and 1-3pm
Welcome to the summer holidays at Discovery Museum.
Join us in play + invent to create bunting or make a pop-up Newcastle storybook to celebrate our city. What do you think are the most important landmarks in the Northeast. What story would people in the future tell of Newcastle in 2022?
Most suitable for ages 5+
Cost: Free, £1, £2 crafts available
South Shields Museums & Art Gallery
My Mini Book of Treasures
Tuesday 16 August, 11am-12.30pm and 1-3pm
Discover how to create a mini book from one sheet of paper. Decorate and fill your book with whatever is important to you, poetry, pictures or poodles!
Stephenson Steam Railway, North Shields
Make a book
Thursday 18 August, 11am - 3pm
Make and decorate your own mini wildlife book, using the cover and illuminated pages of the Lindisfarne Gospels to inspire you.
Shipley Art Gallery, Gateshead
Family Arts Festival
Advance booking essential
Giant drawing!
Tuesday 23 - Friday 26 August
Join us to celebrate The Lindisfarne Gospels exhibition by creating an enormous drawing together. A long roll of paper will be spread across the gallery floor. Grab some drawing materials and get creative on a huge scale! Together, we'll create unique designs and patterns, inspired by Lindisfarne Gospels. Experiment with different drawing materials and help make a huge artwork for all to see. There'll also be the opportunity to make your own smaller drawings to take home. The giant drawing will adorn the gallery floor from Tuesday 23 - Friday 26 August. £3 per child plus small booking fee. For more information and to book tickets
Shipley Art Gallery, Gateshead
Family Arts Festival
Advance booking essential
Stained glass tealight holders
Tuesday 30 August and Thursday 1 September
Decorate glass tealight holders inspired by the designs on the Lindisfarne Gospels. Inspired by this 'illuminated' manuscript, we'll be getting creative with light and colour. You'll use special pens to decorate a glass tealight holder. All materials will be provided and there will be examples to inspire you in decorating your tealight holder £3 per child plus small booking fee. For more information and to book tickets