Bomberg talk/tour by the exhibition curator
Book now
A special walk-through talk with Sarah MacDougall. Part of the Bomberg exhibition programme.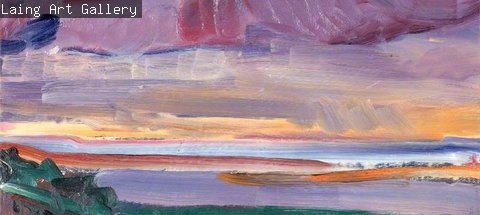 Time
12.30-1.15pm
Price
£4 + exhibition admission*
Booking
Book online or at the Laing shop
Take one of the Laing's folding seats with you to enjoy this special extended tour of the Bomberg exhibition in comfort.
It is led by Sarah MacDougall, co-curator of this important exhibition and co-author of the impressive catalogue. This draws on long research and contacts with David Bomberg's family to provide unique insights into the artist's life and work.
The tour will look at the artistic innovations of Bomberg's early career, which accompanied personal hardships. It continues with the transformative effect of light and colour of Palestine and Spain on his landscape art. The important individualistic portraits of the 1930s and '40s follow, together with Bomberg's bomb-store subjects. The tour concludes with Bomberg's immensely powerful landscape paintings and introspective self-portraits from the last decade of his life. Visiting Cornwall, Cyprus and his beloved Ronda in Spain, Bomberg interpreted the landscape in rich colours and expressive brushwork.
Sarah MacDougall is Head of Collections and joint senior curator at Ben Uri Gallery and Museum, London. She has written extensively on 20th-century artists, particularly those from émigré backgrounds.