Art Academy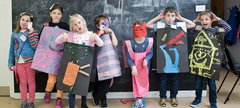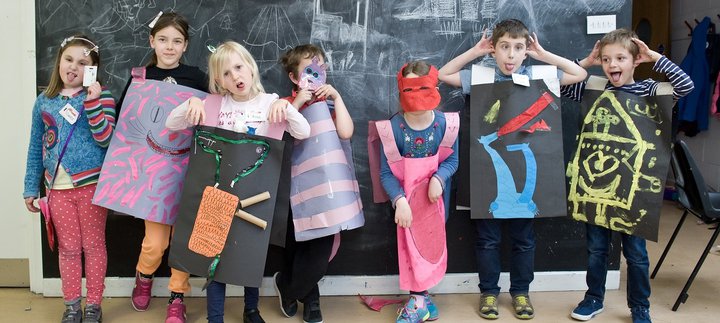 Until Thursday 20 February
Tuesday 7 April - Thursday 9 April
Tuesday 14 April - Thursday 16 April
Tuesday 26 May - Thursday 28 May
Tuesday 21 July - Thursday 23 July
Tuesday 28 July - Thursday 30 July
Tuesday 4 August - Thursday 6 August
Tuesday 11 August - Thursday 13 August
Tuesday 18 August - Thursday 20 August
Tuesday 27 October - Thursday 29 October
Time
10am - 3pm
(early drop off available from 9.30am, late collection available until 4pm)
Price
£75* per child (plus booking fee)
*An additional charge of £25 applies if participating in Explore Arts Award and/or booking for early drop off and late collection.
Booking
Book Tuesday 18 - Thursday 20 February here
The Laing's popular Art Academy sessions for 7-10 year olds run over three days in the school holidays. Young people will have the opportunity to explore the galleries and try out a range of art techniques which may include painting with acrylics and watercolours, drawing and illustrating, sculpting with clay and experimenting with printmaking.
Please bring a packed lunch.
*There is also the opportunity for participants to achieve the nationally accredited Explore Level Arts Award, at an additional cost. More information about the Arts Award can be found on their website: http://www.artsaward.org.uk/site/?id=64
We aim to be fully inclusive and children and visitors with additional needs are welcome. If you'd like to have an informal conversation with a tutor or member of the team before booking please email learning@laingartgallery.org.uk.
Parent review:
'I just wanted to thank you and your team for the Art Academy...prior to last week my son was not all that keen on art and perceived himself to be "rubbish" at it. However, roll forward a week and the sense of both achievement and more crucially pride in his art work was immense..[my son] was so proud to display his work and talk about the techniques and styles used...the positivity and enthusiasm together with encouragement from the Academy is just wonderful.'