Ways to Play: Imagination
About Ways to Play

Ways to Play is a new series of playful activities for families from Tyne & Wear's museums and art galleries.
Imagine your own abstract artworks
Abstract Art is art that doesn't look exactly like something in reality. It can be about feelings or imagination and represent objects, people or landscapes. Artists often use shapes, colours, forms, lines and marks to achieve its effect.

You can visit the Laing Art Gallery for free during opening hours to see the abstract works on display or use the images online and on the Art UK website to inspire you.
Activities to try
Cut out different shapes of colour from a magazine or newspaper, or coloured paper if you have any at home. Arrange them in your own abstract composition and glue them down.
Collect toys or household objects of different colours and arrange them in an abstract composition, then photograph them from above.
Abstract art games to play
Take a line for a walk: one person draws an overlapping line on a piece of paper; the other person colours in the shapes that have been created. Remember it's abstract so it doesn't have to look like anything in particular, but you may be able to recognise animals, creatures or dragons in your shapes.
Shape game: Cut out shapes from any paper you have at home and spread them out on the table. All the shapes should have between 1 and 6 sides. Take it in turns to roll a dice; pick up a shape that has the corresponding number of sides and add it to your composition.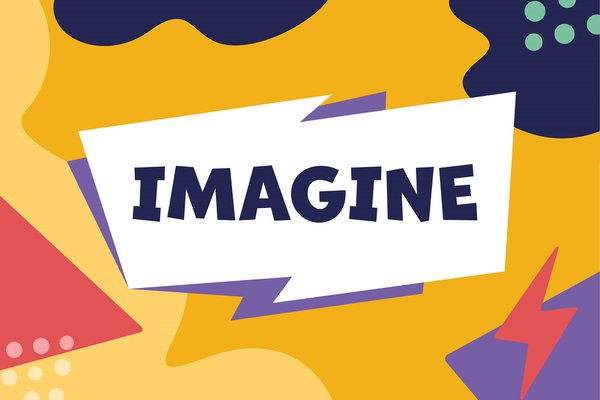 For more Ways to Play activities, visit the Tyne & Wear Archives & Museums website.
Inspiration
A selection of abstract artworks currently on display at the Laing to inspire you.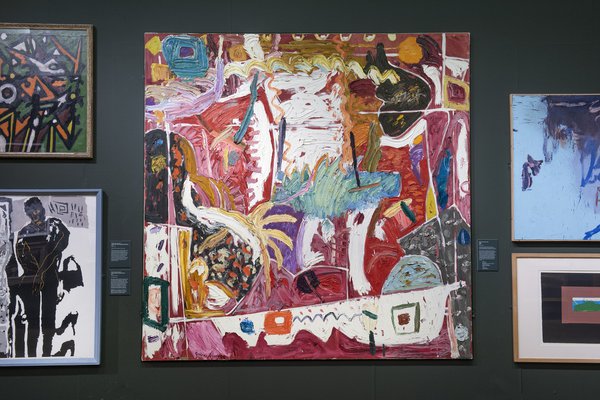 Papua, Gillian Ayres (1930-2018) © the artist's estate. Photo credit: Laing Art Gallery
Currently on display in our collection display gallery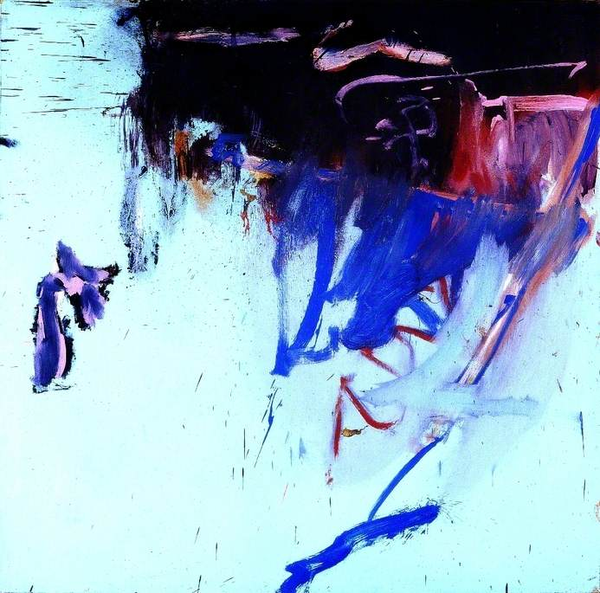 Time Out, Sylbert Bolton (b. 1959) © the artist. Photo credit: Laing Art Gallery
Currently on display in our collection display gallery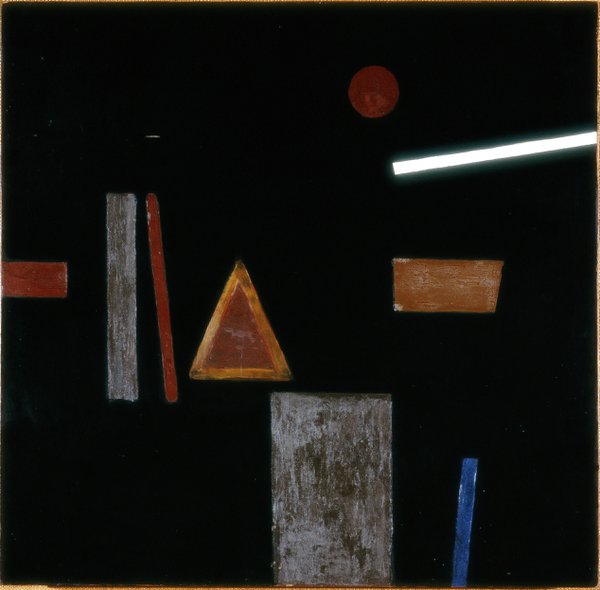 Black Painting 1, Kenneth Rowntree (1915–1997) © the artist's estate. Photo credit: Laing Art Gallery Currently on display in Northern Spirit