Lindisfarne Gospels 2022
About the Lindisfarne Gospels
The Lindisfarne Gospels will be on display at Newcastle's Laing Art Gallery from 17 September to 3 December 2022, on loan from the British Library.

This will be the first time the ancient book, the most spectacular manuscript to survive from Anglo-Saxon England, has been displayed in the city since 2000 and its first showing in the region since an exhibition in Durham in 2013.
The Lindisfarne Gospels will feature in an exhibition about its meaning in the world today and exploring its relationship with themes of personal, regional, and national identity.
Throughout 2022 attractions across the North East are hosting events inspired by the Lindisfarne Gospels in celebration of its display at the Laing Art Gallery in autumn 2022. These events are listed below.

Durham
World Heritage Site Day 2022
Durham World Heritage Site
16-18 April (Easter weekend) 2022
Celebrate World Heritage Site Day with a weekend of events on the Durham World Heritage Site, which includes Durham Cathedral, Durham Castle and the buildings located between them. The celebration will see the return of 'Crown of Light' projection onto the façade of Durham Cathedral which features illuminated manuscripts from the Lindisfarne Gospels and other treasures from the North East. There will also be music and drama performances, lectures, a family fun day (18 April), food market, a celebration marking 950 years of Durham Castle, a 'Living Library' where visitors can meet and talk to the significant historical personalities of the World Heritage Site, and community (county wide) response to the Gospels.

Former projection of Crown of Light at Durham Cathedral. Please note the new projection for 2022 will be different. Photo credit: Graeme Peacock
---
Monogatari: the art of storytelling in Japanese woodblock prints
Oriental Museum, Durham
28 January – 15 May 2022
In partnership with the National Museum of Japanese History and with the support of the Japanese Embassy, this co-curated exhibition will offer the first opportunity for visitors to enjoy the J P Scott Collection of Japanese woodblock prints donated to the Oriental Museum in 2019. The exhibition explores how colourful Japanese prints were used to illustrate famous tales of samurai, travellers and heroes during the 18th and 19th centuries and how, in the late 19th and early 20th centuries this style evolved to tell real-life news stories of conflict during the Sino-Japanese and Russo-Japanese wars.
More info: dur.ac.uk/oriental
Indian miniature painting (working title)
Oriental Museum, Durham
June – September 2022
This exhibition will highlight the work of a group of contemporary miniature painters working in Udaipur, Rajasthan. Miniature painting was introduced to India by the Mughal emperors who brought master painters from Persia to teach the art form to Indian artists. The resulting fusion of Persian and Indian style developed into many different schools across the regions of the Mughal Empire. Traditional miniature painting focused on the lives of the rulers, featuring the ruler hunting, love making, feasting or recording other details of their lives.
Contemporary miniature painting mixes these traditional themes with contemporary designs but has an almost wholly non-Indian audience, existing today almost completely as an art form purchased by tourists.

More info: dur.ac.uk/oriental.museum
Northumberland
A Northumberland Menagerie
Woodhorn Museum, Berwick Museum & Art Gallery, Morpeth Chantry Bagpipe Museum, Hexham Old Gaol
March - October 2022
In Summer 2022, Museums Northumberland will present 'A Northumberland Menagerie', a stunning series of new works by artist Bethan Maddocks. Discover stories of Northumberland's animals, past and present, real and imagined, through Bethan's magical, large-scale paper-cut installations.

More info: museumsnorthumberland.org.uk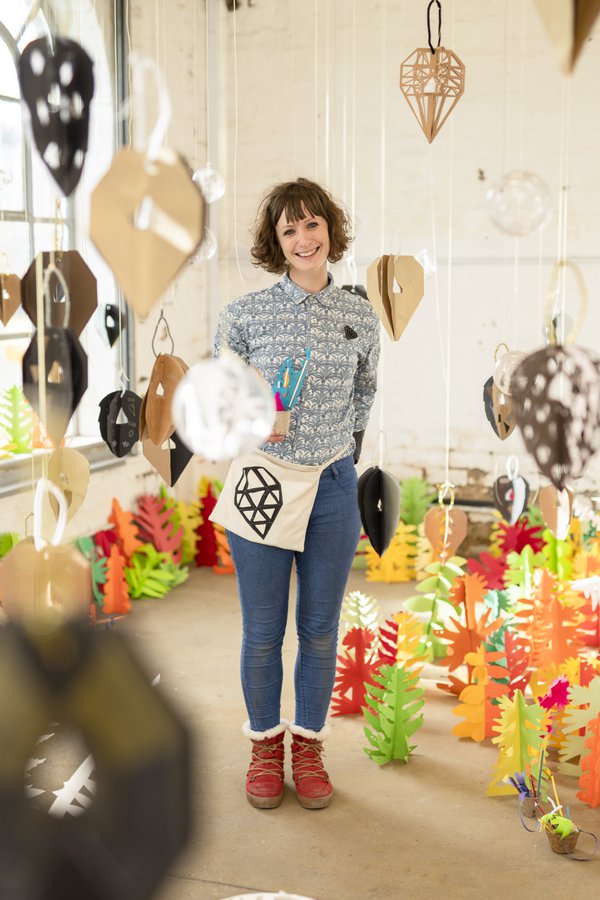 Artist Bethan Maddocks
---
Illuminated Sheep
35 locations across Northumberland and guest appearances in Newcastle and North Tyneside
1 September – 31 October 2022
Events in Northumberland

With the anticipated return of the Gospels to the North East in 2022, a programme of complementary events and installations will be hosted in Northumberland to highlight the Gospels and encourage pilgrims of all kinds to explore the lands from which it came. The Northumberland events and installations take the themes of Light, Sheep and Pilgrimage which are referenced in the illuminated manuscript of the Gospels, including within Jesus' "I Am" statements – the Light of the World, the Good Shepherd, the Lamb of God.
Illuminated Sheep
1 September – 31 October 2022
Working with renowned digital and light artist Deepa Mann-Kler, a flock of 40 life-size illuminated sheep will be created and located across Northumberland. Deepa is a multi-disciplinary artist, primarily working in neon and creating light installations. She explores concepts of belonging and identity by creating artwork that is deeply rooted in the communities surrounding her. Deepa Mann-Kler has exhibited internationally in solo and group exhibitions in China, America, Germany and Ireland, and has featured prominently in Lumiere Festivals. 
The illuminated sheep will be adopted by communities across Northumberland and hosted in towns, villages, heritage sites, businesses and community spaces. A series of trails will be created that can be completed on foot, bike or public transport to see the sheep in their diverse locations. Some of the sheep might be found at heritage or visitor attraction sites, others will be more hidden in less expected urban, semi-rural and rural locations. This will create a modern-day pilgrimage highlighting the landscape, culture and heritage of Northumberland. Digital mapping, films and toolkits will support audiences to discover, and explore.
Festival of Flame
Hexham Abbey and other churches & venues in Northumberland
1 September – 31 October 2022
The patterns and shapes of the Gospels' carpet illustrations will be recreated in fire using over 1,000 tea light candles and light-based installations.

The light installations will be complemented by a specially commissioned soundtrack and large-scale outdoor fire gardens. Satellite fire installations, accompanied by a small pop-up Gospels exhibition, will be tailored to a variety of indoor heritage, cultural, urban and rural settings throughout the county to encourage pilgrimage and further increase the inclusivity of the offer.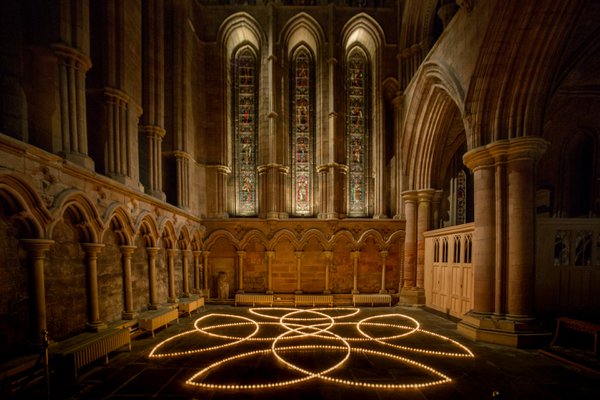 Light Words

The Light Words programme will engage with every school across the large and rural county of Northumberland. Artists will devise online workshops, videos and creative packs to explore illuminated words. This will culminate in a large scale and inclusive online exhibition and form part of the satellite light installations.
Northumberland Libraries will work with the project partners to deliver an events and activities programme in schools and libraries. Sheep-themed storytelling sessions in libraries for families/schools will feature a visit from a guest sheep. Workshops for both adults and children will be developed to include activities such as illuminated lettering. A poetry/creative writing competition will be launched in collaboration with the Northern Poetry Library and Northumberland Libraries Creative Writing Groups for adults and Young people.
Author Events
Northumberland Libraries will work with Hexham Book Festival to arrange a series of author events with selected authors, tying in with the National Summer Reading Challenge, which reaches over 2000 children in Northumberland each year during the school summer holidays and the Big Draw which takes place in October will incorporate themes of light, sheep and pilgrimage to build momentum.
Northumberland Manuscripts
Northumberland Archives will deliver a programme of linked activity to include an online exhibition highlighting illuminated and interesting manuscripts in their care, a programme of virtual talks on linked themes, schools' activities on their virtual learning platform and palaeography (interpreting old handwriting) workshops.
---
Suki Chan: Still Point
Gymnasium Gallery, Berwick-upon-Tweed
18 June – 4 September 2022
Still Point is a film installation by artist Suki Chan that engages with sacred spaces and places of pilgrimage. Still Point transports the audience from the site of the humble wooden structures offering refuge along Pilgrims' Way in Northumberland, to contested sacred sites in Jerusalem, and the interior spaces of abandoned Syrian villages in the Golan Heights. The film evokes the tension that marks them as places of refuge and spiritual quest –­ and as materially contested sites.
More info: maltingsberwick.co.uk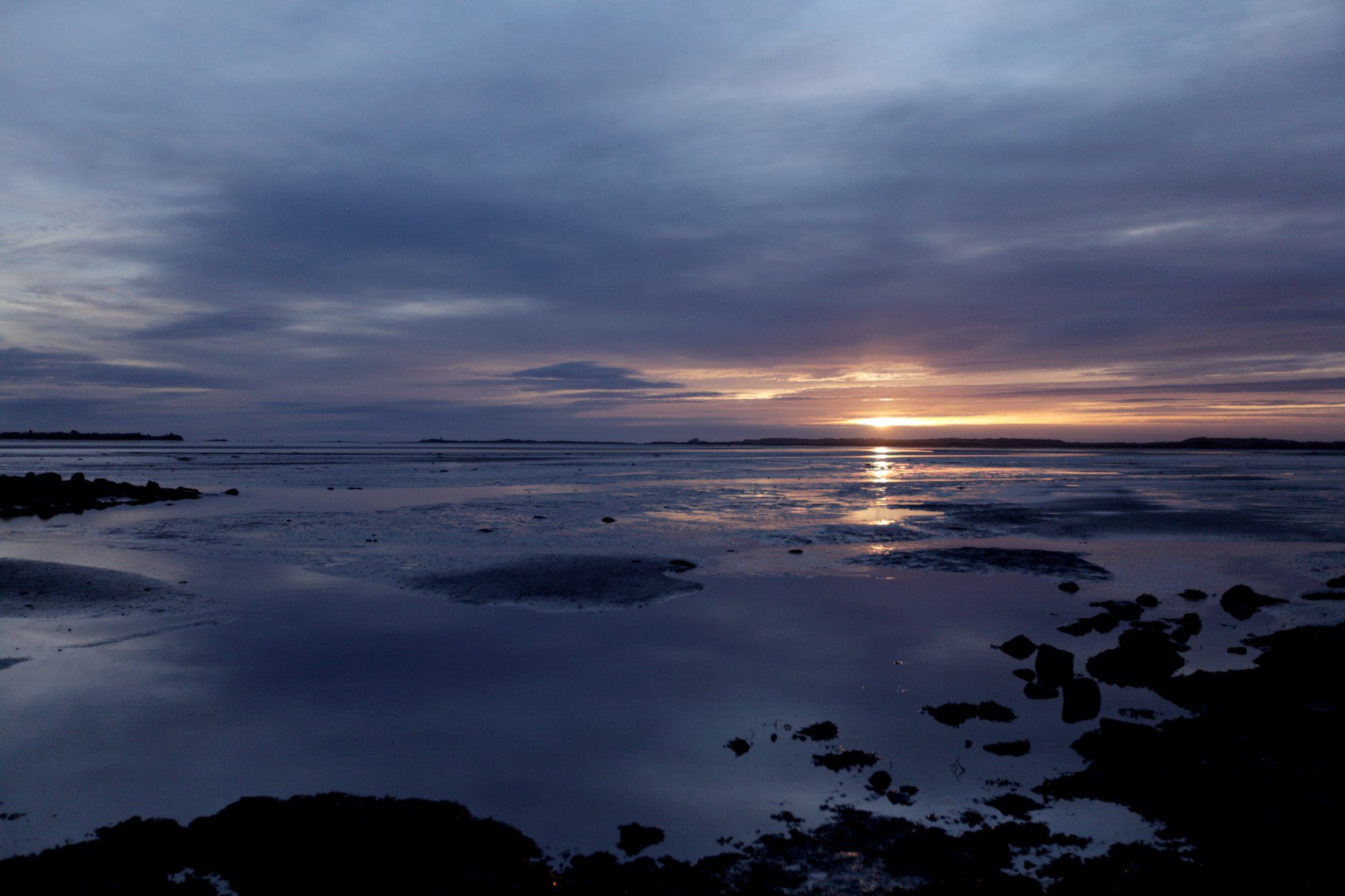 ---
Ad Gefrin – new visitor attraction opens
Wooler, Northumberland
Autumn 2022
Opening in autumn 2022, Ad Gefrin Visitor Experience and Distillery will be a fully immersive AV and museum experience bringing to life the Northumbrian Golden Age and the court of its Kings and Queens in their 7th century royal summer palace discovered at Yeavering only a few miles away – one of the finest Anglo Saxon archaeological sites in Europe. Ad Gefrin will celebrate a time more than 1000 years ago when Northumbria was the most powerful kingdom in all England, and capture the origins of the rich culture that spawned the Lindisfarne Gospels almost a century later.
More info: adgefrin.co.uk
Jarrow
The Written Script: An Art form
Jarrow Hall Museum
Autumn 2022
The Written Script: An Art form will take a closer look at Mediterranean influences on Early Medieval manuscripts and art. Visitors will have the opportunity to see the full-sized facsimile of the Codex Amiatinus on display in the Bede Museum, learn about Bede the Historian and take part in fun family friendly activities and other special events.

More info: jarrowhall.com
Newcastle upon Tyne
Libraries and the Lindisfarne Gospels: Sharing stories through the ages
Newcastle City Library exhibition and regional outreach programme in libraries and schools
17 September to 3 December 2022
The exhibition will explore the changing way people have shared stories since the creation of the Lindisfarne Gospels in the eighth century to the modern day, using artefacts from the Newcastle Libraries Heritage collection and special loans from the British Library. An outreach programme throughout local schools and libraries in the North East will complement the exhibition, creating a modern day Gospels.
---
Exploring the Lindisfarne Gospels
Newcastle Cathedral
17 September - 1 December 2022
An interactive data visualisation of the Lindisfarne Gospels will be brought to life in Seeing the Word: Twitter Gospels 2.0. Curated by Dr. Andrew Richardson, the visualisation will be based on the digital illumination of words using social media data of online activity and engagement with the texts.
Music evening tbc – plainsong and Northumbrian pipes.

There will also be tours and workshops connected to the Cathedral's precious 14th Century scriptures, the Hexham Bible, the Northern Saints, the Gospels and their heritage, including stained glass, calligraphy, textile design, music, and storytelling. Talks will cover art, spirituality and sacredness from speakers including the very Rev'd Geoff Miller, Dean of Newcastle. There will also be regular creative activities for families, connected to the themes of the Lindisfarne Gospels.
More info: newcastlecathedral.org.uk
Hartlepool
Sir William Gray House; Museum of Hartlepool; and St Hilda's Church, Hartlepool
A Celebration of Local History
November 2022
Hartlepool's heritage will be celebrated at the new Local History Centre at Sir William Gray House, alongside an Anglo-Saxon exhibition at the Museum of Hartlepool.
Sunderland
Glass Exchange
Ryan Gander – Sunderland City Centre (March - September 2022)
Pascale Martine Tayou – Sunderland Minster (October 2021 - 28 Jan 2022) & National Glass Centre (26 March - 11 September 2022)
Katie Paterson – Durham Cathedral - 'Hourglass' (March - September 2022), 'Urn' (June - September 2022)
Monster Chetwynd – Durham Cathedral (March - September 2022)
Four established contemporary artists are being commissioned to create new work in glass to be displayed in Sunderland and Durham from Spring 2022. An exhibition summarising all four commissions will be presented at National Glass Centre from March to September 2022. 
Ryan Gander will create an installation sited within a disused shop in Sunderland City Centre. The installation will show a recently abandoned betting shop produced entirely in clear glass. Ghost Shop Illuminated (working title) reflects on the changing state of our city centres. Pascale Martine Tayou's piece titled Colonial Ghost brings attention to the links between colonialization and Christianity. Twenty five crosses will be shown, with each cross made using five African figures sculpted in hot glass. Katie Paterson's commission will explore time and reflect on environmental change. A number of hourglasses with contain dust from crushed meteors predating earth and a glass urn will contain over 300 samples of dust taken from objects dating from the beginning to earth's history until now. Monster Chetwynd will create a number of dioramas depicting key scenes form the lives of St. Cuthbert and St. Bede.
Guided Tours
Pilgrims' Path walk to Holy Island
Holy Island
4 & 18 August 2022, 15 September 2022, 1 October 2022. Plus dates by arrangement
Cost - Adult £17, Child £7
In the footsteps of the saints, few people fail to be affected by the atmosphere and presence of this walk. Holy Island was one of the earliest places in England to adopt Christianity, but any visitor will sense the oneness with nature as we walk across the tidal estuary towards Lindisfarne Priory.

Please note, the route is subject to tidal restrictions and start times must be observed. Many walking the estuary do so barefoot, others choose wellingtons or waterproof walking boots. Once on the island you will have time to explore before meeting in the coach park for the return journey by minibus. The walk is 7 miles (easy), which will take around 4 hours from start to finish back at your own vehicle.
More info and booking: hiddenheritage.uk/pilgrims-path

---
Guided walks on the Pilgrim's Way to the Holy Island of Lindisfarne

The Pilgrim's Way to the Holy Island of Lindisfarne
Dates: Check availability on the Footsteps in Northumberland website / Sunset walks check via Airbnb Experience
Walk with an expert and professional guide across the Pilgrim's Way, a route that can trace its history back to the 7th Century. Share stories of this remarkable path, stand and stare at the extraordinary views and see and hear the sights and sounds that the Kings, Saints and Sinners heard when they passed through this landscape and you on your journey can still hear today.

Guided walks are available throughout the year, (depending on the tide) across to Holy Island following the traditional Pilgrim's Way across the bay, which follows the line of poles. With time to stand, stare and reflect, the walk is an experience in itself and helps to bring home the extraordinary lives and the times that St. Aidan, St. Cuthbert and others lived in.
In addition, sunset walks are available to book following the Pilgrim's Way from May to September (sold as Airbnb Experience). This takes advantage of the setting sun and the big sky experience via walk back across Lindisfarne Bay.
More info: Footsteps in Northumberland here/ Airbnb Experience here
---
Jan Williams: Blue Badge Tour Guide
Guided guided walks of the Holy Island of Lindisfarne, and the cities of Newcastle and Durham (Durham Cathedral accredited guide)
Jan Williams is an award winning, professional Blue Badge Guide working with the group market, cruise ship shore excursions and the independent traveller. Jan has extensive experience with the Arts Society, U3A, National Trust and Probus groups, and special interests in Early Christianity/The Lindisfarne Gospels and the Northern Saints Trails. Guiding qualification includes Hadrian's Wall World Heritage Site, industrial heritage, castles and historic houses and gardens of North East England. Locations covered: North East England (Northumberland, Tyne and Wear, County Durham, Tees Valley).
Tel: 01434 634911 / 07751 881989
Email: janwildurh@aol.com
Music
Arð - 'Take Up My Bones' album release (Prophecy Productions)
Release date: 18 February 2022
The heavy metal band ARÐ  takes its name from an Old English word meaning 'native land' in the dialect of the Anglian Kingdom of Northumbria. The concept behind their debut album 'Take Up My Bones' (released 18 February 2022) revolves around the legendary relics of the famous Northumbrian Saint Cuthbert (634–687) and their long journey. ARÐ, founded by local musician Mark Deeks, offer deep and fascinating doom metal that stands out with its monastic soundscapes while also masterfully telling a story rooted in a magical place that has been called home by many cultures and which shaped a modern identity built on centuries of rich heritage.
More info: facebook.com/ardnorthumbria/